Curious Chamber Players
With Malin Bång as the resident composer and co-artistic director, CCP specializes in collaborating with composers of the younger generation throughout Scandinavia and the rest of the world. Experimentation in ensemble sound is at the core of CCP's work and past projects have included new works where instruments are performed by motorized devices, or where the sounds of the instruments are completely altered by close up amplification. Read more
Faint Noise
A concert entitled "Faint Noise and Timbres of Twilight" in 2011 introduced the musicians Anna Petrini, Karin Hellqvist and Malin Bång as a trio constellation. The unique instrumentation with violin, Paetzold contrabass recorder, and acoustic objects has already inspired many composers and the group has premiered around 30 new works. Read more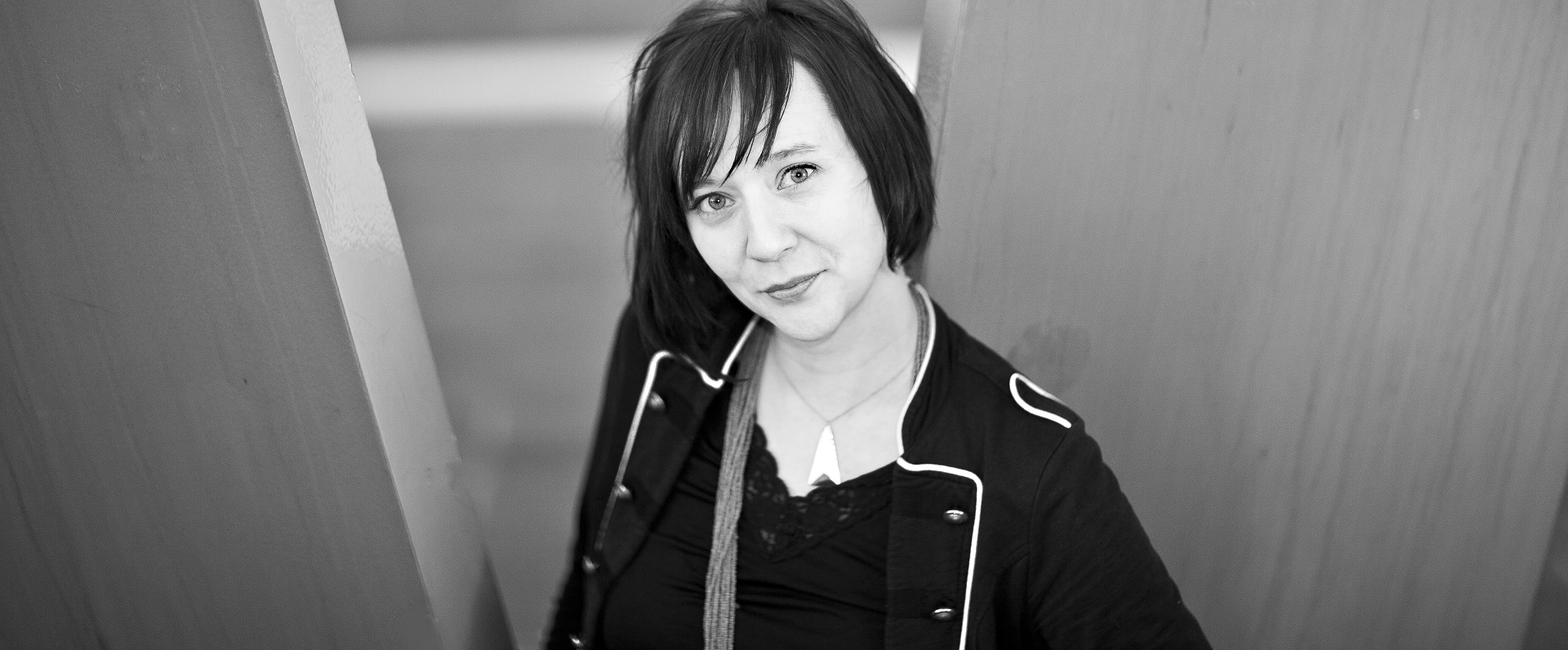 Malin Bång
Malin Bång's music is an exploration of movement and energy. She defines her musical material according to their amount of friction to create a spectrum of unpredictable and contrasting actions, ranging from the intimate and barely audible to the harsh and obstinate. In her work she often incorporates acoustic objects to explore a rich sound world and to suggest that a musical content can be shaped by anything valuable to the artistic purpose.
Malin Bång is residing in Stockholm, Sweden and is the composer in residence and a founding member of the Curious Chamber Players. Her work includes music for instrumental ensembles, orchestra, electronic music based on field recordings, and instrumental performance pieces. Lately she has specifically explored the mixed, amplified instrumental ensemble extended with acoustic objects in collaboration with the members of Curious Chamber Players.
Her works are performed worldwide and some recent projects include the music documentary drama kudzu /the sixth phase/, at Deutschlandfunk in Köln, Huddersfield Festival and Klang Festival in Copenhagen, the large orchestral work splinters of ebullient rebellion for Donaueschinger Musiktage 2018, the portrait concert how long is now at Ultraschall Festival 2014 performed by the CCP, Klangforum Wien at Eclat Festival, Ensemble Recherche at the Wittener Tage für Neue Musik, Ensemble Nikel at the Donaueschinger Musiktage, Nadar Ensemble for the Darmstadt Ferienkurse and Faint Noise at the Huddersfield Festival. During 2015 she composed ripost for the Radio-Sinfonieorchester Stuttgart des SWR at the celebratory concert of Lachenmann's 80th birthday. During 2010 she was awarded the Kranichsteiner Stipendienpreis, in 2014 she received the Malmlöf-Forssling Composition Prize and in 2018 she was awardd the Donaueschinger Tage Orchesterpreis. 2012 she pursued the DAAD Berliner Künstlerprogramm's one year residency.
Malin Bång is a regular visiting professor at academies in Sweden and abroad and from the autumn 2018 senior lecturer at the composition department at Göteborg Academy of Music and Drama. In 2020 she is one of the lecturers at Darmstädter Ferienkurse.
Curious Chamber Players
With Malin Bång as the resident composer and co-artistic director, CCP specializes in collaborating with composers of the younger generation throughout Scandinavia and the rest of the world. Experimentation in ensemble sound is at the core of CCP's work and past projects have included new works where instruments are performed by motorized devices, or where the sounds of the instruments are completely altered by close up amplification. Read more
Faint Noise
A concert entitled "Faint Noise and Timbres of Twilight" in 2011 introduced the musicians Anna Petrini, Karin Hellqvist and Malin Bång as a trio constellation. The unique instrumentation with violin, Paetzold contrabass recorder, and acoustic objects has already inspired many composers and the group has premiered around 30 new works. Read more